Tavon Learning Center contributes to the vitality of our greater Seattle communities by providing active learning and community programs that empower adults with intellectual and developmental disabilities to acquire home and community skills for living better.
For people with disabilities, having an equal opportunity to participate in post-high school learning and make community connections can change everything!
"Every community needs a Tavon Center!" 
Gary Stobbe, MD
Clinical Associate Professor

Depts. of Neurology and Psychiatry, University of Washington
Our programs use an innovative combination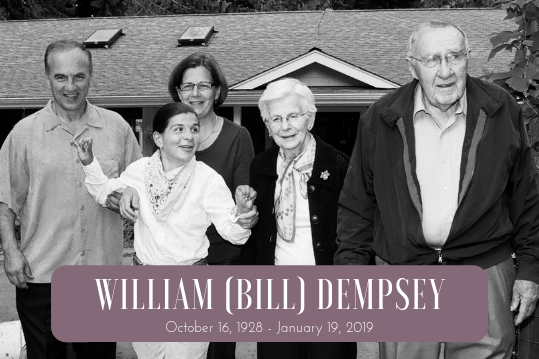 It is with great sadness that we announce the passing of Bill Dempsey, Tavon Board of Directors, Chairman Emeritus, who was instrumental in the formation of Tavon Learning Center. We are grateful for all he did to support people with disabilities in our community!
Together, we were able to do amazing things in 2018. Here are a few highlights from this year, made possible by you.
Have you heard the buzz? Save the date for our annual charity dinner and auction, May 11, 2019!