A GARDEN IS A GRAND TEACHER

Gardens improve psychological wellbeing, provide environmental stimulation, a means of self-expression, physical exercise, and social interaction.
Since it's inception, the foundation of Tavon Learning Center has been the garden. We have broken down barriers that, in the past, prevented adults with disabilities access to the garden and the outdoors. Our six-acre, nature-rich campus- with outdoor gardens and forested trails- connects members with the restorative influence of the natural world to increase focus, boost creativity, and enhance self-esteem. Over the holiday season our goal is to raise $50,000 to provide 2,5000 hours of garden and outdoor programming.
Will you consider giving the glory of the garden to our members? Together we can give people with disabilities the opportunity to have their hands in the dirt, head in the sun, heart with nature.
Click on the donate button on the top of this page!
Thank you to everyone who attended Tavon's Health is Golden Charity Dinner & Auction held on May 11, 2019. We are deeply grateful for your generosity and support! Over $260,000 was raised to fuel our amazing programs that are building better lives for people with intellectual and developmental disabilities. If you missed our event, check out our video to learn more about our Health for Life programming.
Thank you to our 2018 Sponsors!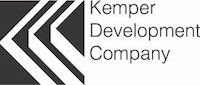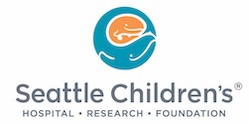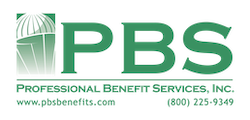 Thank you to our 2018 Sponsors!
And, a very special thank you to all of our supporters and auction item donors:
AAA Washington
Alaska Airlines
Ali and Therese Vafaeezadeh
Anthony's Restaurant
Argosy Cruises
Aslan Brewery
Bakery Nouveau
Becky Bisbee
Beecher's Handmade Cheese
The Bellevue Collection
Big Dipper Wax Works
Boehm's Candies
Cactus Restaurants
Caffe Ladro
Canlis
Chukar Cherries
CineMark USA, Inc.
Clayton and Kathryn Stueckle
Clipped Wings
Columbia Athletic Clubs
Continental Mills, Inc.
Crystal Mountain Resort
Dan Durkin
Daryl and Janelle Deutsch
DeLille Cellars
Dhalia Bakery by Tom Douglas
Din Tai Fung
Duke's Chowder House
Elements Massage
Eltana
Genoa Cellars
Ginny Brenden
Henry's Tavern
Heritage Distilling Company
Ivar's and Kidd Valley Restaurants
Jacqueline Skincare
Jan Carlson
Joseph and Cathy DeLeon
Karl Gaskill
Lakeside Industries
Made in Washington
Mad Hippie, LLC.
Max Technologies
McMenamins
Miska Salemann
MOD Pizza
Museum of Flight
Museum of Pop Culture
Northwest Outdoor Center
Nyree Krikorian
Pacific Science Center
Panera Bread
Pelage Medi Spa
Professional Benefit Services, Inc.
Puetz Golf
Redmond Inn
Santosha Bodywork
Seattle Art Museum
Seattle Aquarium
Seattle Mariners
Seattle Shakespeare Company
Seattle Sounders
Seattle Symphony
Seattle Storm
Sigillo Cellars
Tom Douglas Dahlia Bakery
Teatro Zinzanni
Urban Float
Village Theatre
Virginia Mason
Wild Waves Theme & Water Park
Will and Maureen Maurer
The Wine Cellar Outlet
Whitmire and Associates
TreeHouse Point
Thank you to our 2018 Sponsors!
Thank you to our 2018 Sponsors!