Handmade Gifts & Treats | Raffles | Holiday Refreshments
This year, we are hosting our first ever Holiday Craft Fair & Open House, so please bring your family or friends and join us in celebrating the holidays! We will be providing coffee and homemade cookies for your enjoyment while you mingle with staff, families, and friends of Tavon. You also don't want to miss out on the enticing raffles and a unique shopping experience filled with handmade garden gifts, crafts, treats, and more!
When: Saturday, December 8th
11:00 AM - 4:00 PM
Where: Tavon Learning Center
24017 SE Black Nugget Road
Issaquah, WA 98029
Parking: There will be disabled parking based on availability in our upper lot. Street parking is always open on Black Nugget Road, and we will be providing a shuttle to assist up our driveway.
Unable to attend? You can still get a head start on your holiday shopping by browsing our Handmade Garden Gifts below. Just bring the suggested donation listed in the form of cash, check, or credit card during our regular hours, 9 AM - 5 PM, Monday - Friday, and they will be yours! All proceeds go to funding our Art Express Initiative this holiday season.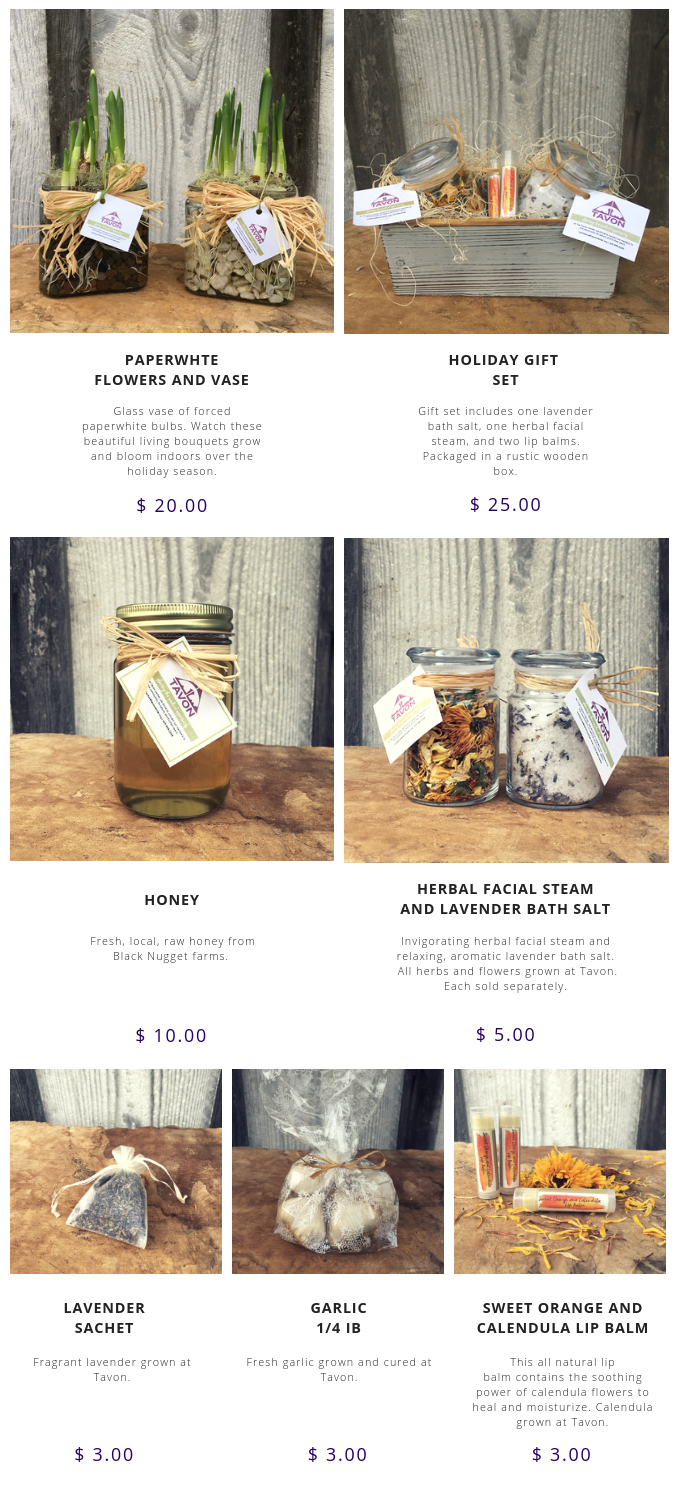 All proceeds will go directly to our programs and benefit our members.
Thank you to our 2018 Sponsors!