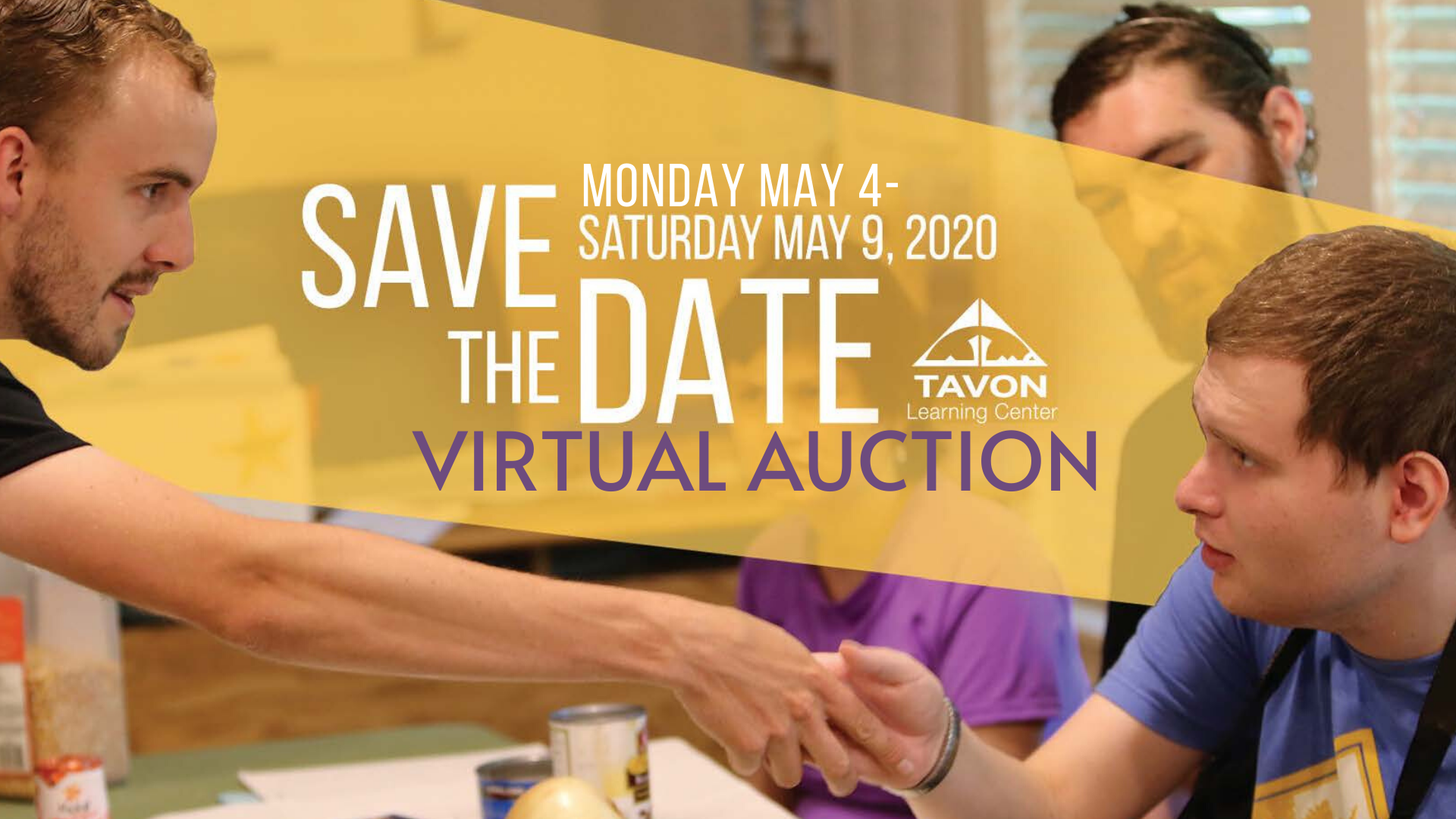 "We are all one family in the world. Building a community that empowers everyone to attain their full potential through each of us respecting each other's dignity, rights, and responsibilities makes the world a better place to live"
      -Pope John Paul II
Celebrate Community By Gathering Yours!
In consideration of the recent health crisis, we have decided to transform our annual dinner and auction into our very first VIRTUAL AUCTION! Our goal is to raise $200,000 for our community programming, which focuses on building thriving communities and broadening social skills for adults with intellectual and developmental disabilities.
Our largest annual fundraiser has a reputation for being a fabulous and fun event, thanks in large part to the fabulous and fun people who join us. With our virtual auction platform, you can still gather your social media community in a "virtual team" to support Tavon!
The team with the most donations will win a dinner for 10 at Tavon hosted by the Tavon Board of Directors! The subsequent top 4 teams (team leaders plus 3 guests) will win a Wine & Wildflowers garden party hosted by Tavon staff and members! 
Please join us for our BIGGEST fundraiser of the year!
Our online auction opens on May 4th, and bidding will close May 9th at 11:30 pm.
Special THANKS To Our Sponsors!
For everything you have done for us in the past, everything you still do and continue to do, we at Tavon Learning Center just want you to know how thankful we are. We will never forget your generosity.