Our program celebrates individual growth and friendships. 

Tavon Learning Center provides active learning programs that are focused in three areas – social development, independent living, and community connections. The programs are designed for adults with intellectual and developmental disabilities to discover, learn, and apply skills in real-life settings.
We use our unique combination of outdoor gardens, community building, real-life practice, and peer coaching to help people acquire home and community skills for living better.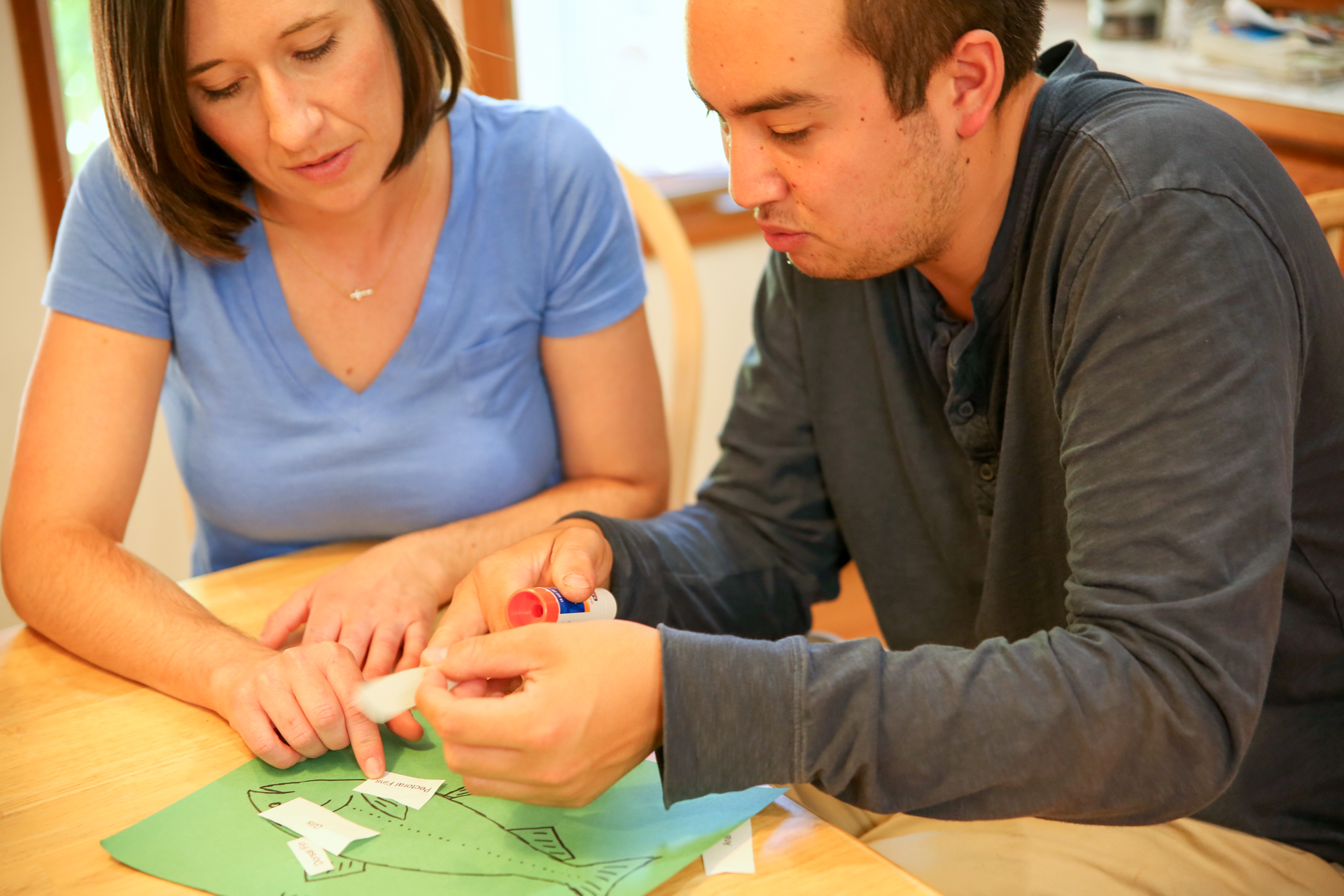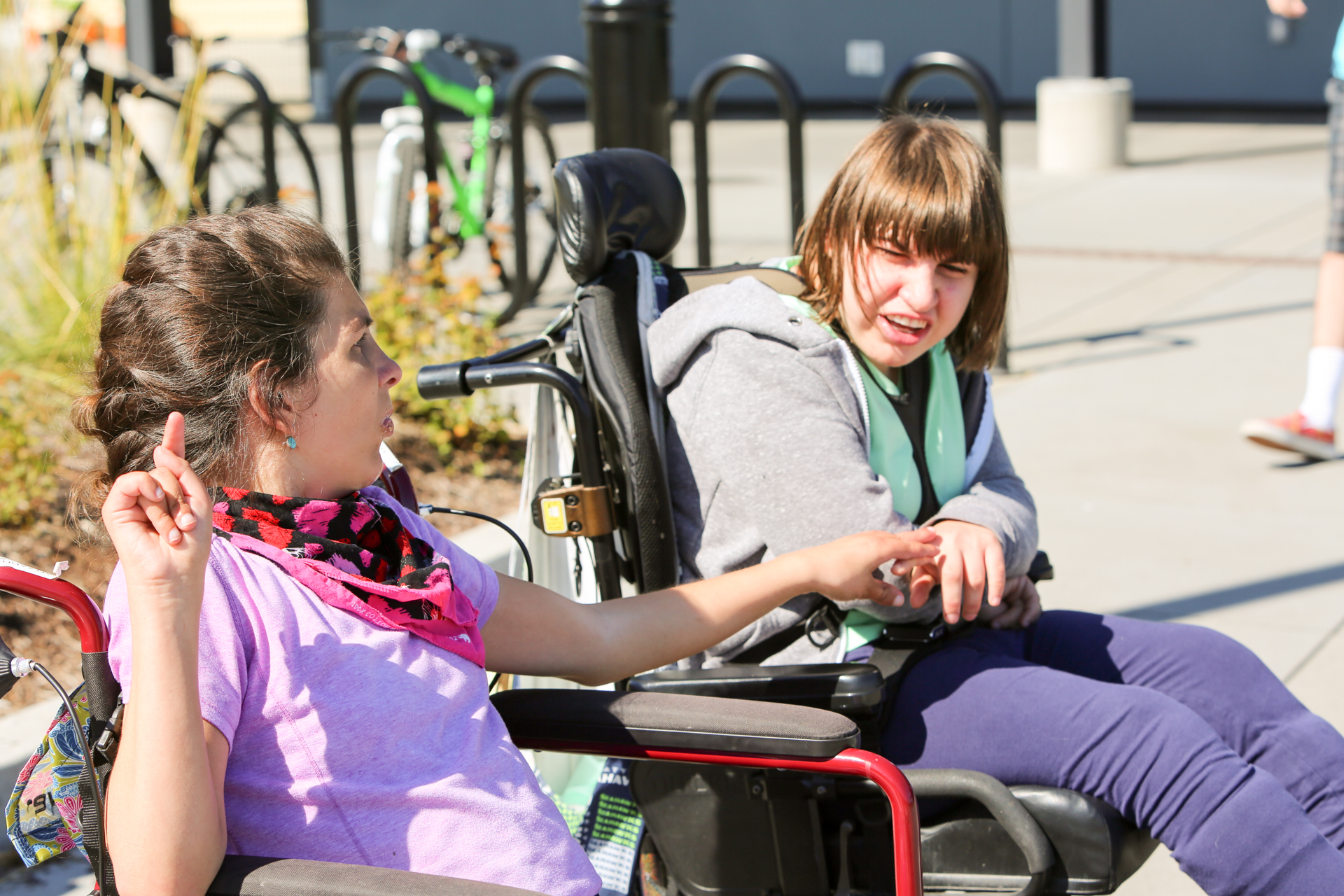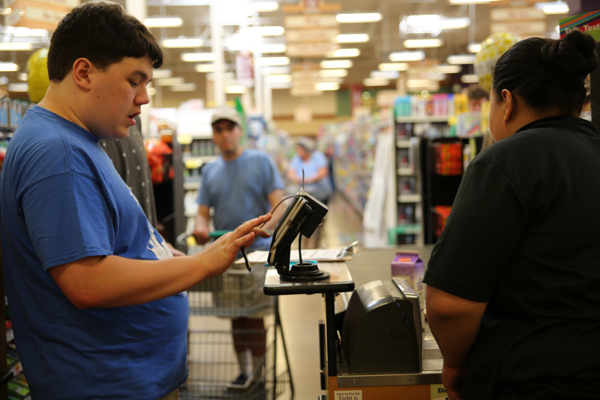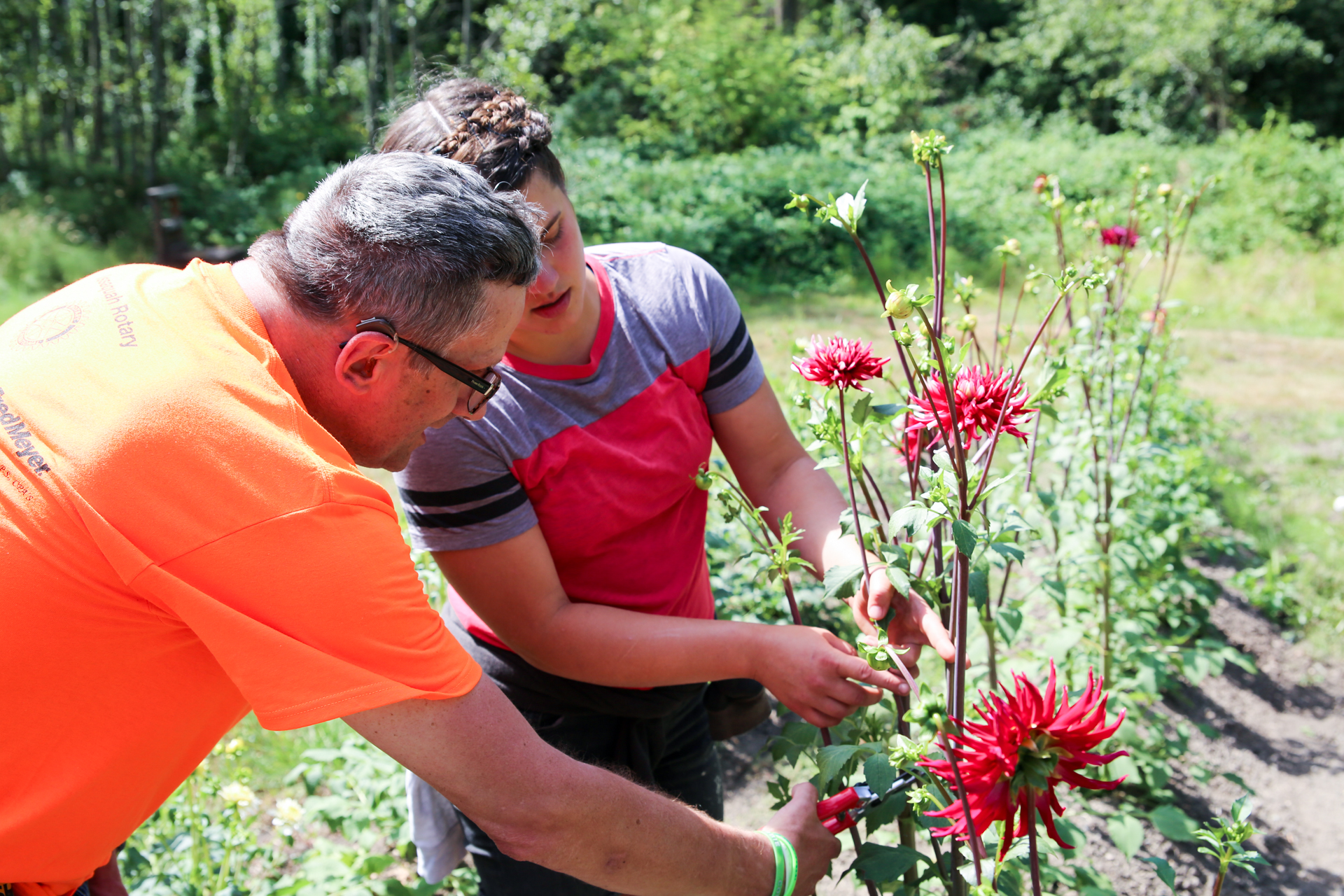 We use an experiential-based learning method in all of our programs. Research has shown that real-life practice of skills increases learning and enhances retention. It encourages individual growth, independence, and builds confidence in our members.
Our programs take place in a variety of environments including our main campus, At-Work, and destinations throughout the community. And, our beautiful outdoor gardens which provides a connection with nature, wellness benefits, and a place to grow success. 
Tavon Learning Center provides five programming areas: Daily Living, Functional Academics, Recreation, Nature-Based Learning, and Community Guide. They aim to empower our members in communicating their needs, helps them to grow social skills used to build friendships and make community connections, encourages personal wellness, and develops new abilities and interests in our members.
Our Daily Living program empowers our members to develop independence and social well-being for living a balanced life.  The learn-by-doing life skills include basic household management, eating right and food preparation, healthy social skills, and encourages good decision-making. Members also enjoy leisure activities such as baking and arts and crafts.
Our Nature-Based Learning program operates under the core principle that everyone deserves access to nature. Our six-acre nature-rich campus, with outdoor gardens and forested trails, provides us with a stepping-off point for exploration. Outdoor observation enhances creativity, boosts self-esteem, and enables our members to improve communication, pre-vocational, and creative thinking skills. Through our hands-on activities, projects, nature walks, horticulture, and animal care, we provide members the opportunity to connect to the restorative influence of the natural world.
Functional Academics programs teach independence and community-based skills – such as functional reading, writing, time management, pre-vocational skills, personal management, and community safety – in both classroom and real-life environments.  These programs empower member's independence, ability to access their communities, and help them to live fulfilled lives. 
Recreation programs excite and engage members in activities such as hiking, yoga, swimming, and dance. These programs help members understand the importance of being active, emotional well-being, and physical fitness. Raising awareness and learning basic well-ness principles place members on the right track to managing their health.
Community Guide provides access to short-term, one-on-one services. In
Community Guide, we focus on individualized goals determined by the family/guardian, member,
and community guide staff. These services are designed to increase a client's
connection to their community, develop personal creativity, enhance flexibility, build relationships, and serves as an introduction to supportive community resources.
Tavon Learning Center programs are designed for adults with intellectual and developmental disabilities, ages 18 years and older.
Our programs are not suited for people who are a danger to themselves or others.
Communication with Carers
Families and caregivers receive a monthly Program Activity Calendar.
Each day, our members bring a written note home describing the activities in which they participated.
To report an absence, please e-mail us at attendance@tavoncenter.org or call our main office phone at (425) 999-2269.
9:00 am – 5:00 pm
Monday – Friday
We offer two, 4 hour sessions per day:
9 am – 1 pm and 1 pm to 5 pm
Members can attend as little as 4 hours, once a week to 8 hours, 5 days a week space permitting.
Main Office: (425) 999-2269
Program Director
Holly Leonard
holly@tavoncenter.org
Address:
24017 S.E. Black Nugget Road
Issaquah, WA 98029
Mailing:
P.O. Box 1243
Issaquah, WA 98027
"The staff at Tavon have helped to make this next step of independent living possible for our son and we are thankful!"
– Sara Wilson, Mother of Matt, Tavon Member
"Tavon Center is an integral part of Austin's adult life!"
- Natalie Brodeur, Mother of Austin, Tavon Member
"The staff are all fun, young adults with a zest for life and the peers they support."
– Natalie Brodeur, Mother of Austin, Tavon Member